Skip to Content
Integrative Family Medicine and Urgent Care
Integrative Family Medicine and Urgent Care provides comprehensive primary care services for patients of all ages living in and around Grand Blanc, Michigan.
Michael Zielinski, DO, and Steven Galliway, PA-C, run a patient-centered practice that understands the individual needs of each patient in their care. They work tirelessly to ensure that patients feel they have found a reliable health home for preventive care in addition to the treatment of injuries and illnesses.
Dr. Zielinski is board-certified in family and integrative medicine and has extensive experience in urgent care. He is also skilled in osteopathic manipulation and ReCODE Bredesen treatment for dementia.
Certified physician assistant Steven Galliway has years of experience in urgent care and family medicine. Patients appreciate the importance he places on their concerns and issues.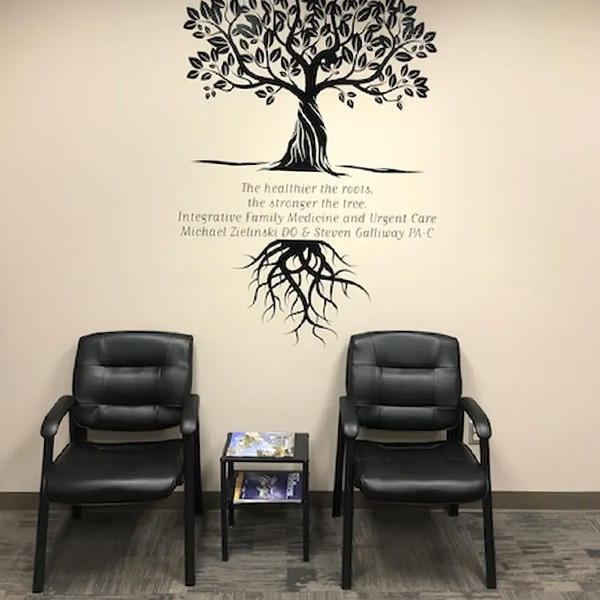 What Do We Have to Offer You
Integrative Family Medicine and Urgent Care patients enjoy a wide range of services, from rapid testing for COVID-19 and other infections to occupational health care.
The practice evaluates and treats symptoms like chronic gut issues and fatigue, and long-term diseases ranging from diabetes and heart disease to chronic pain and mental health problems.
The medical team has extensive knowledge of vitamins, supplements, and nutraceuticals that optimize health. Integrative Family Medicine and Urgent Care deliver complete preventive medicine services as well, including physicals, screening tests, immunizations, and weight loss support.
Steven and Dr. Zielinski are delighted to be providing medical care to their friends and neighbors in the Grand Blanc community and hope to welcome many new patients.
To find out more about the benefits of being an Integrative Family Medicine and Urgent Care patient, call or book an appointment online today.
Find Out More About the Benefits of Being an Integrative Family Medicine Patient